Peppermint Hardening Erect Nipple Gel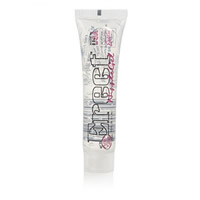 A tasty peppermint flavoured nipple gel, that once applied will give you long lasting sensitive erect nipples, which can then be licked or sucked off by your partner, a great foreplay starter.

As soon as it's applied you will experience the tingling sensations, then the minty flavour takes over and gives a cold feeling to your nipples making them harder and tastier!

Let your lover blow on your nipples to add an extra zing of pleasure!
Software: EuropaCart, Copyright 1999-2019 Kryptronic, Inc. Exec Time: 0.046876 Seconds Memory Usage: 8.517052 Megabytes